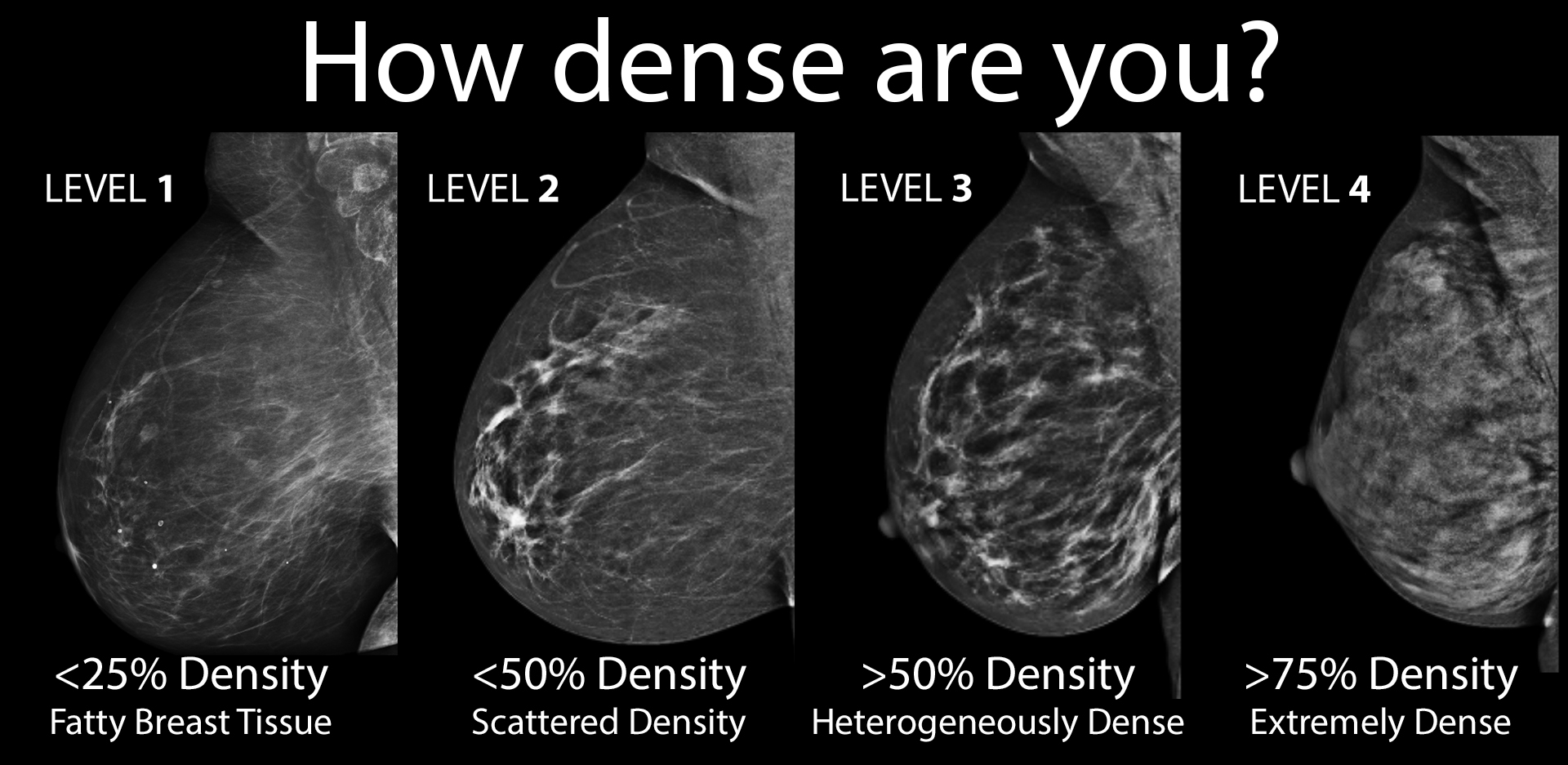 Nearly half of women who are eligible for mammography screening have never heard of breast density, and approximately half are unaware of breast density's effect on cancer detection and risk, according to a study published online in the Journal of Clinical Oncology.
This knowledge gap appears to be influenced by factors such as race, income, and education, making it even more crucial to address the problem, researchers from the Mayo Clinic in Rochester, MN, noted.
How can so many women be unaware of breast density and its effects, especially since 21 states in the past six years have passed legislation mandating that women with dense tissue be notified of their status? Little research has been conducted to determine whether these laws have increased women's awareness of breast tissue density and its risks, according to researchers.
Regardless of size or shape, women who have dense breasts have a greater risk of developing breast cancer than women with fatty breasts. Dense tissue may also obscure underlying abnormality, making it harder to detect early cancer. Looking for a tumor in mammography of dense breasts is like looking for a snowball in a snowstorm, because dense breast tissue looks white on the mammogram and masses or lumps also appear white.
That's why a cancer can easily hide in a background of dense tissue. Conversely, fatty breasts show up mostly black and grayish on a mammogram, so detection of a suspicious mass is more sensitive.
Diagnostic Imaging Services (DIS) performs conventional 2D screening mammograms at four of our facilities, Covington – Highway 21, Marrero, Metairie – Veterans Memorial Boulevard and Slidell. The 3D mammography technology is available in all of those locations. For women with dense breasts, 3D mammograms are often recommended by health care providers.
DIS was the first independent radiology practice in Louisiana to offer 3D mammograms. For women with Medicare or Managed Medicare health insurance coverage or a few other insurance plans, the 3D portion of a screening mammogram is covered at 100%. For other insurance coverage or for those with no coverage, the 3D portion of a screening mammograms has a $60 fee.